At Gomila Cerámica, we are always looking for inspiration and the best materials to give life to our clients' projects. It is a pleasure to collaborate with renowned suppliers and, among them, Mosaico+ has captured our admiration with its innovative mosaic collections. Mosaico+ is a name that has become a benchmark for creativity, quality and versatility in the world of ceramics.
The P-saico collection takes the idea of mosaic to a new level. Developed by Marialaura Irvine, P-saico features fragments of 10×30 mm sticks mounted on fiberglass mesh in irregular patterns that create 315×320 mm modules.
The way these modules are composed and the application of the mortar generate a contemporary version of Seminato's Venetian style. P-saico is a fresh mosaic concept in which the rectangular shape of the fragments is uniform, but the overall appearance of the installation is irregular.
This collection is a perfect choice for interior and exterior applications, and the mortar color and finish options allow for a wide variety of design styles.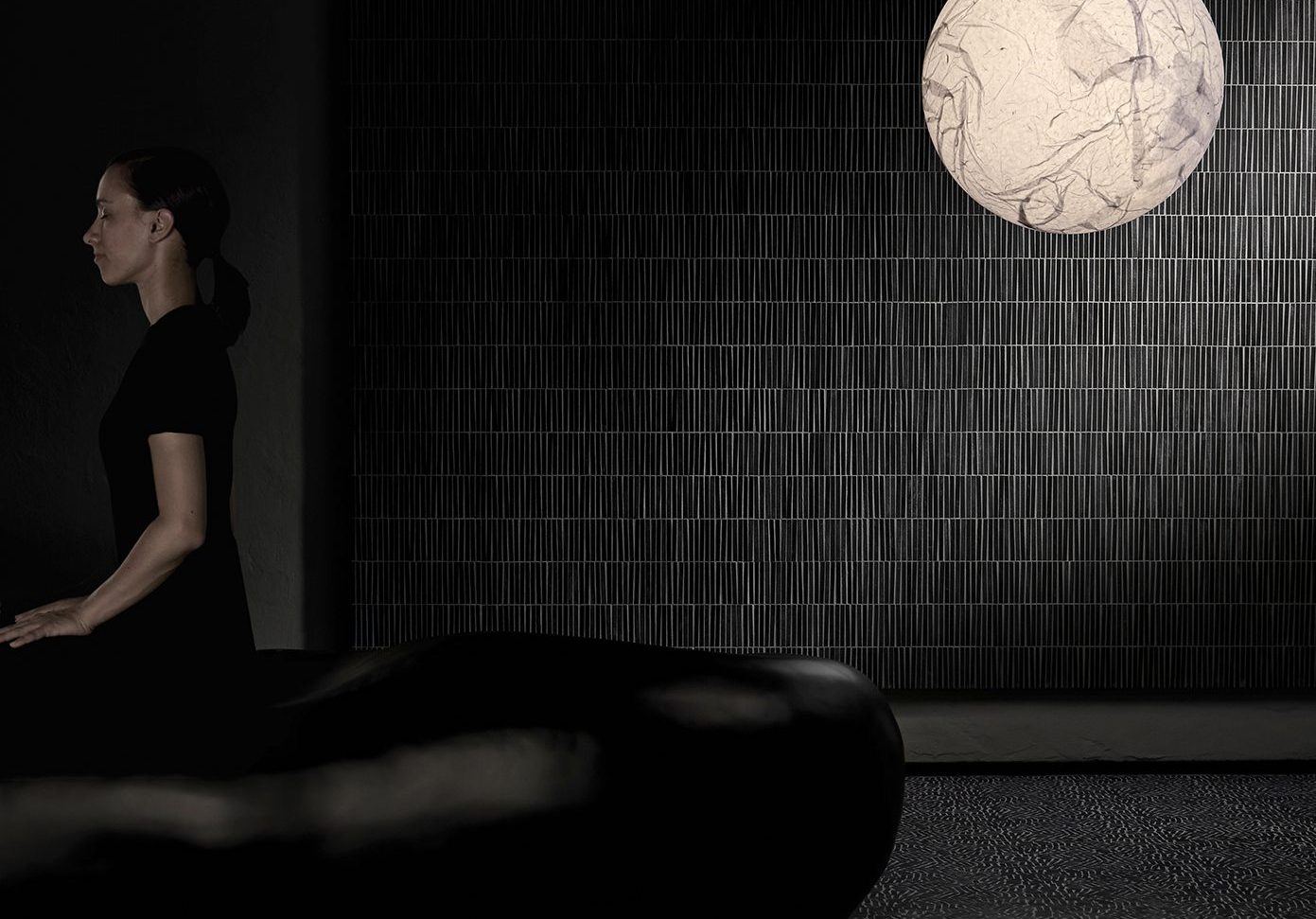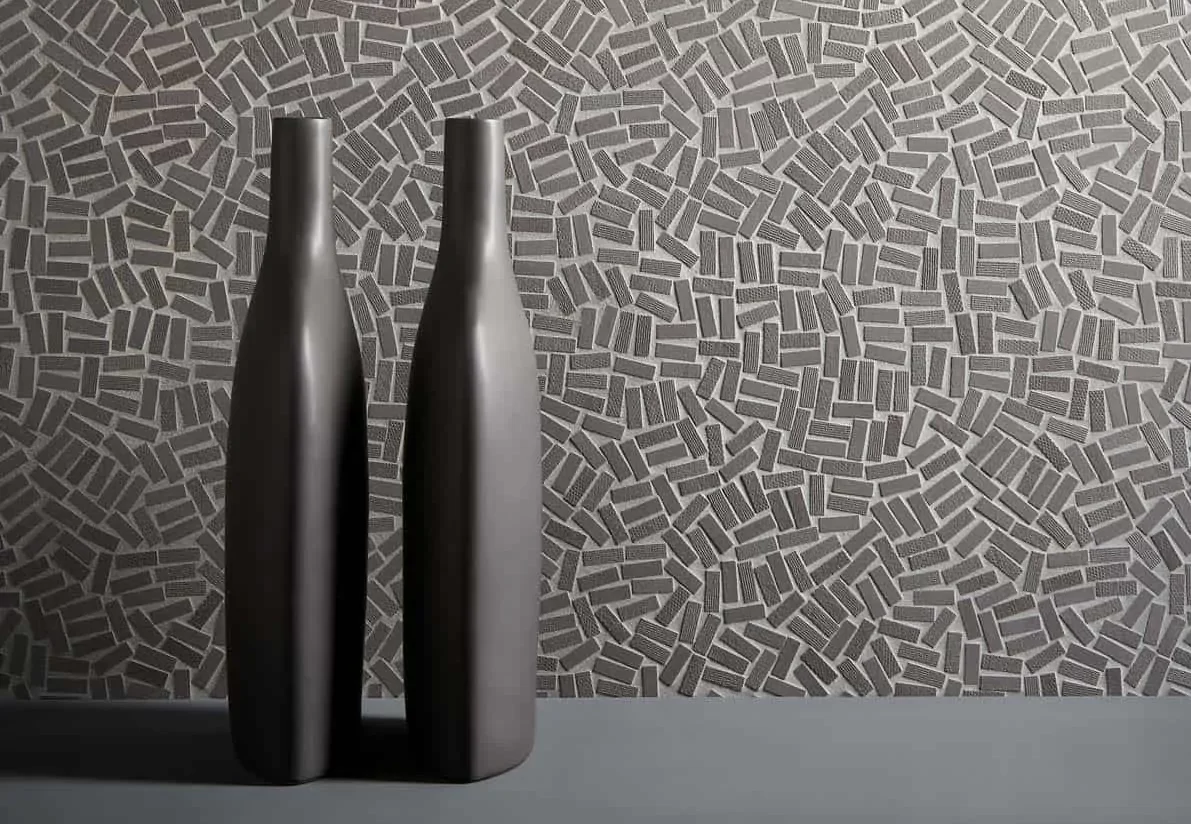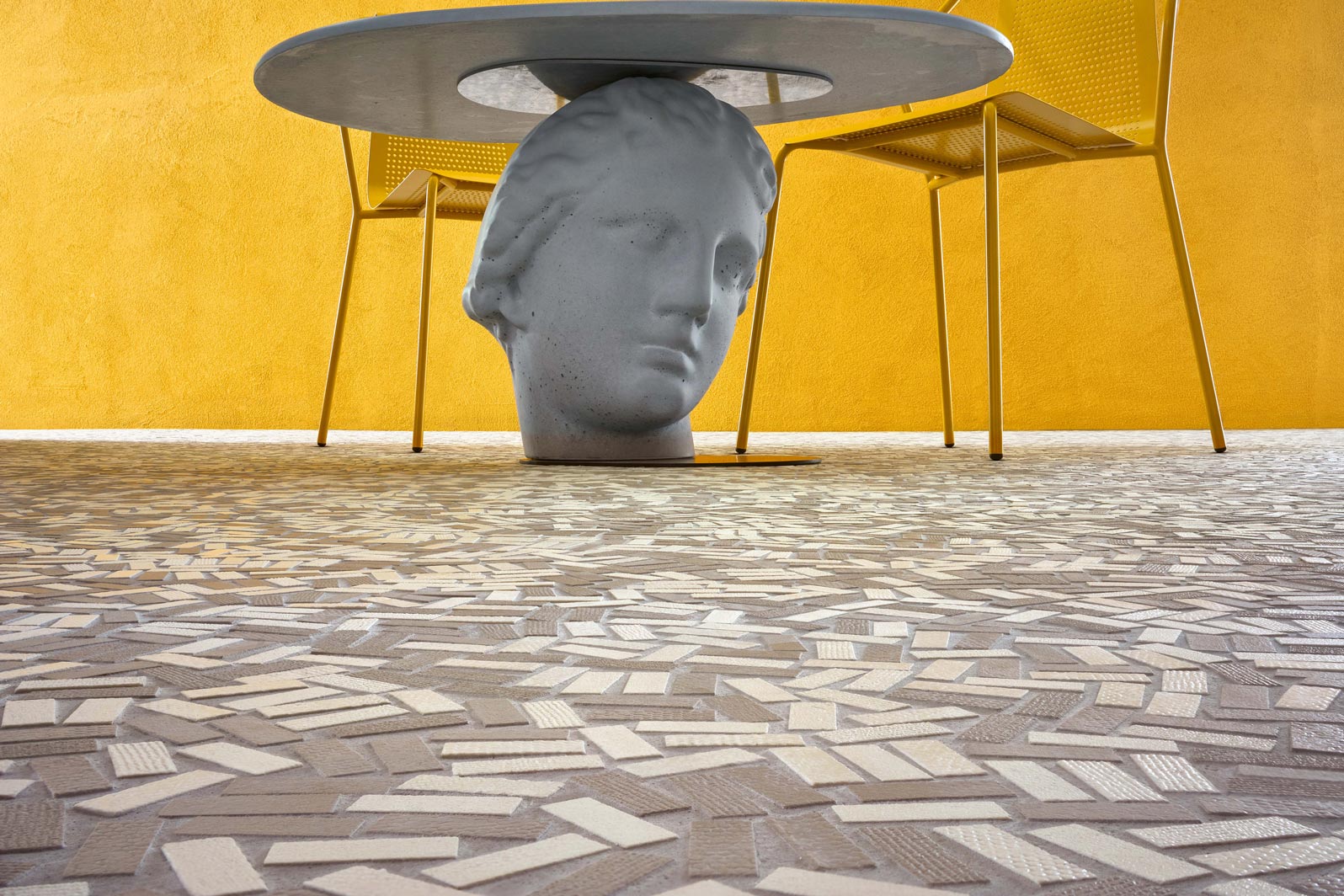 The Mist collection, designed by Kensaku Oshiro, is a float glass mosaic with a matte finish. These sheets are assembled by means of a deep hooking system.
Mist presents rectangular float glass tiles in three different sizes with matte finish, mounted on fiberglass mesh to form 300×320 mm sheets.
The leaf assembly system creates an infinite pattern. Mist explores a new way of perceiving the mosaic by manipulating the laws of visual perception, resulting in a surface with a more fluid continuity in space.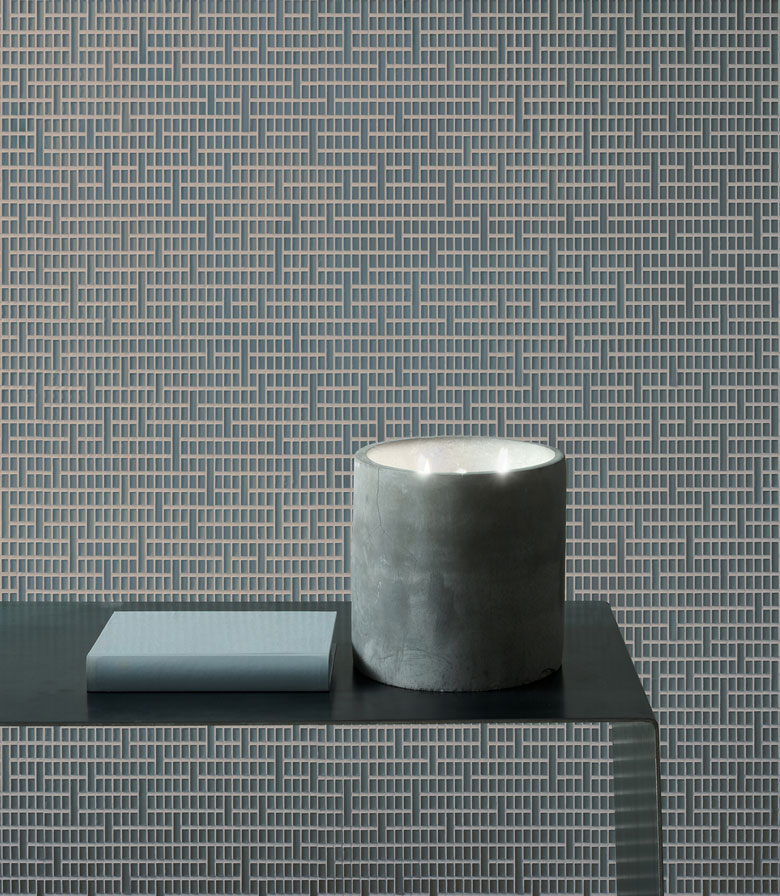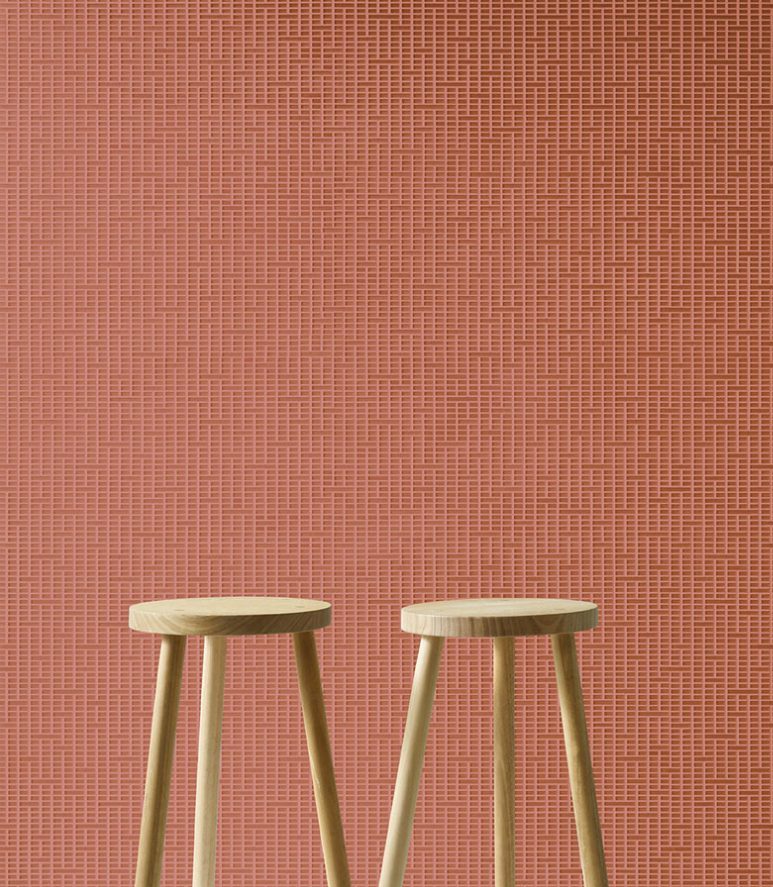 Quilt pays homage to the tradition of patchwork and sewing. The mosaic tiles are square, full-body porcelain stoneware with a score so that a segment can be separated after grouting.
This allows the creation of customizable contemporary designs for each installation.
The different colors and textures available expand the possible layouts, either in a regular or irregular pattern reminiscent of Seminato's Venetian pavements.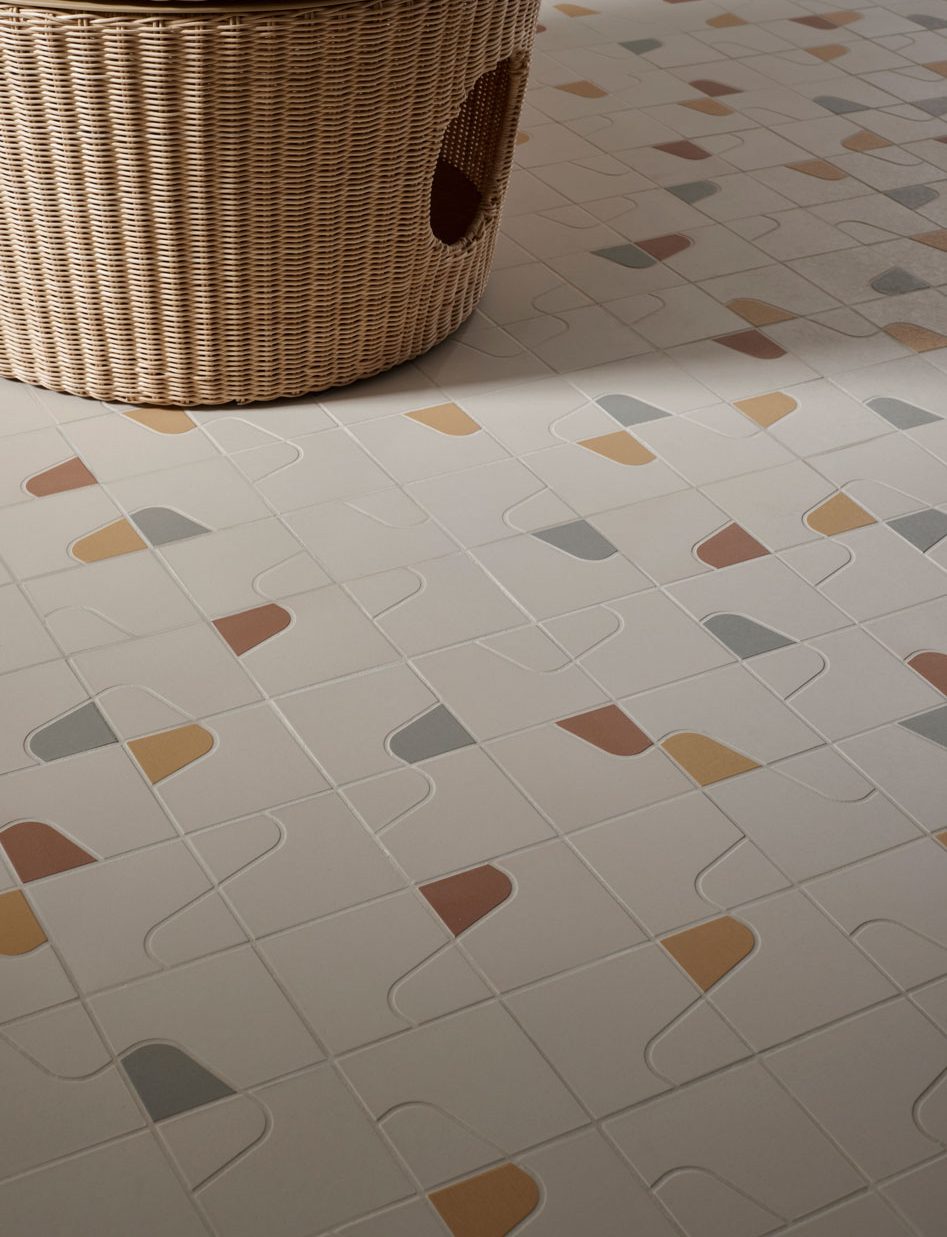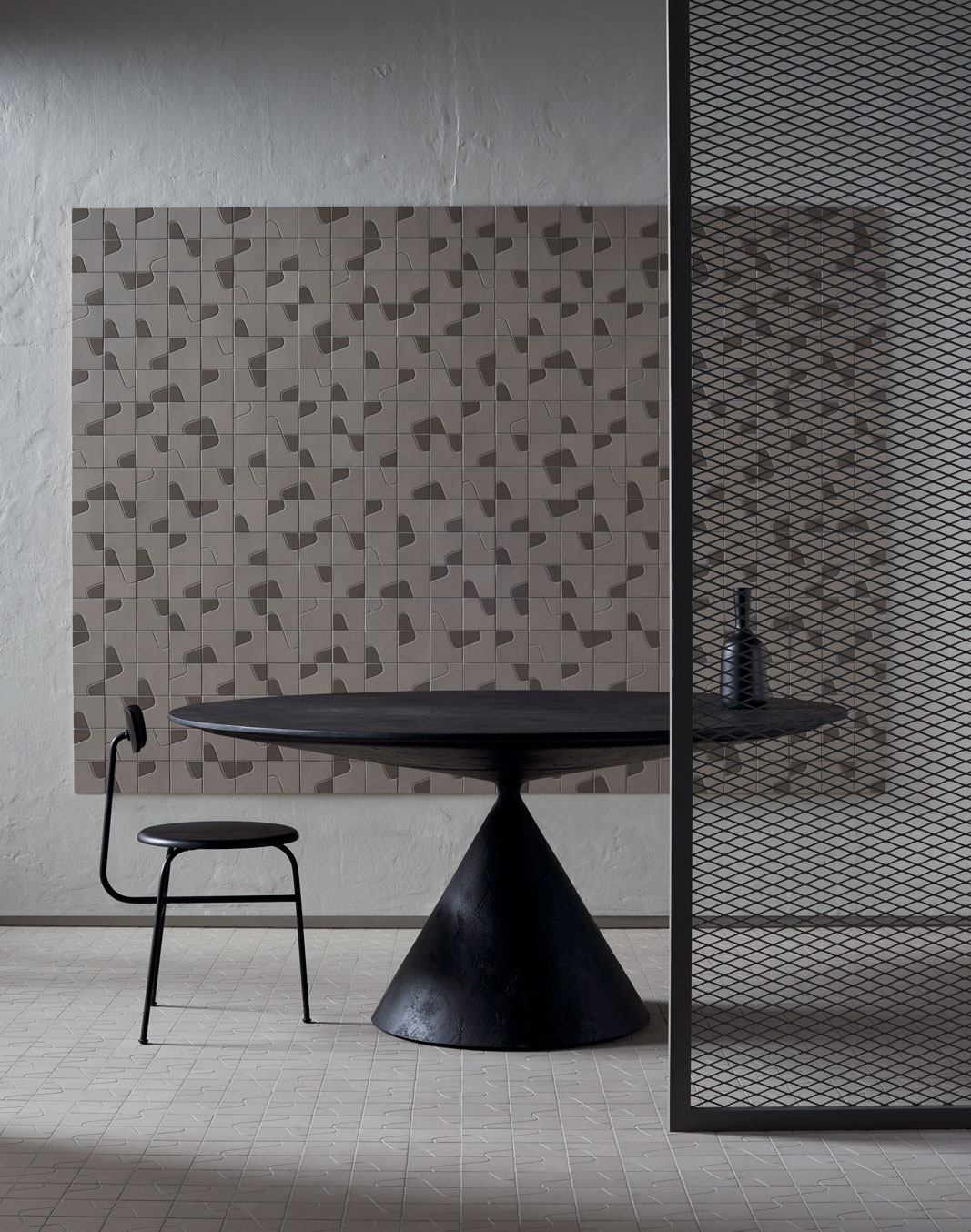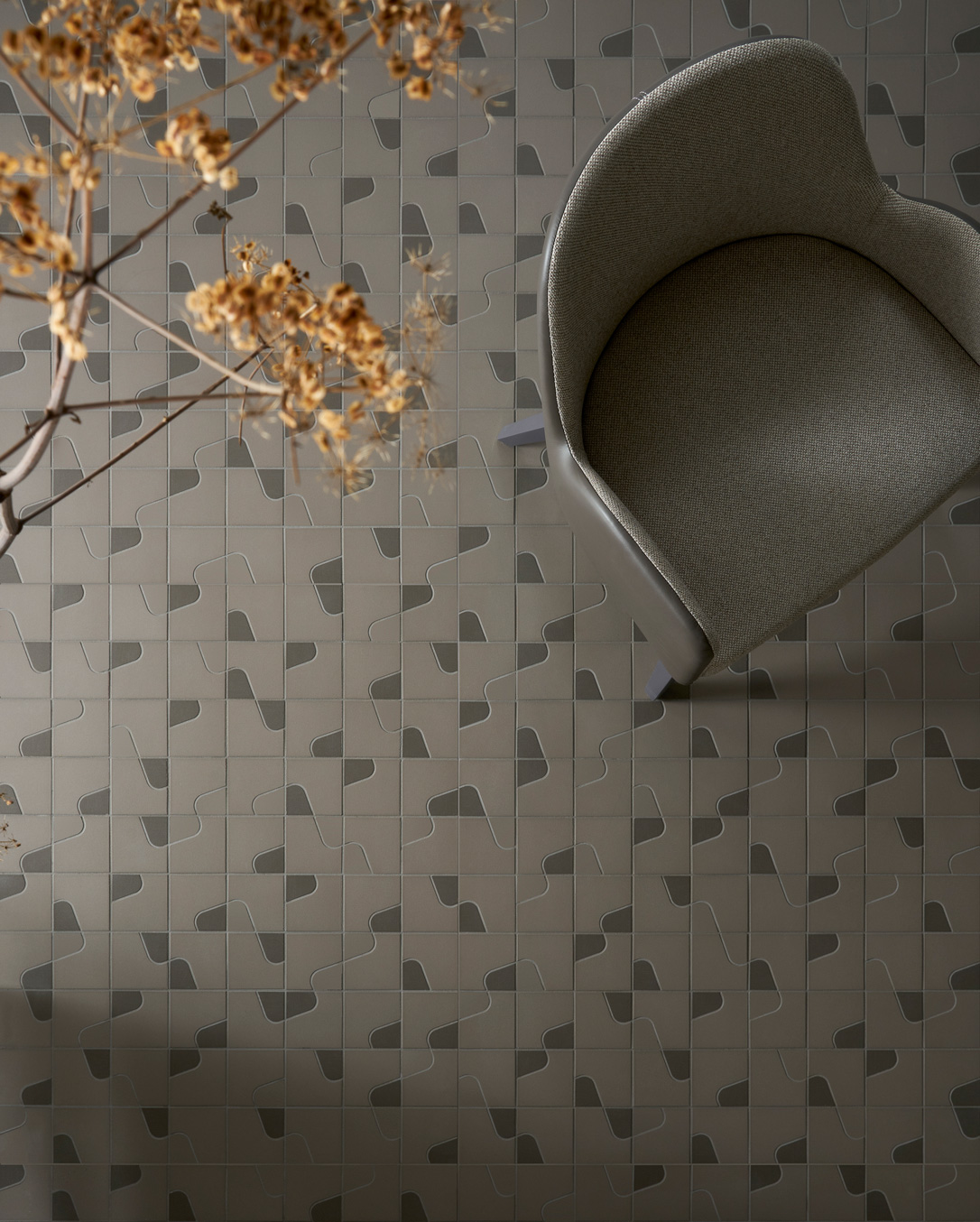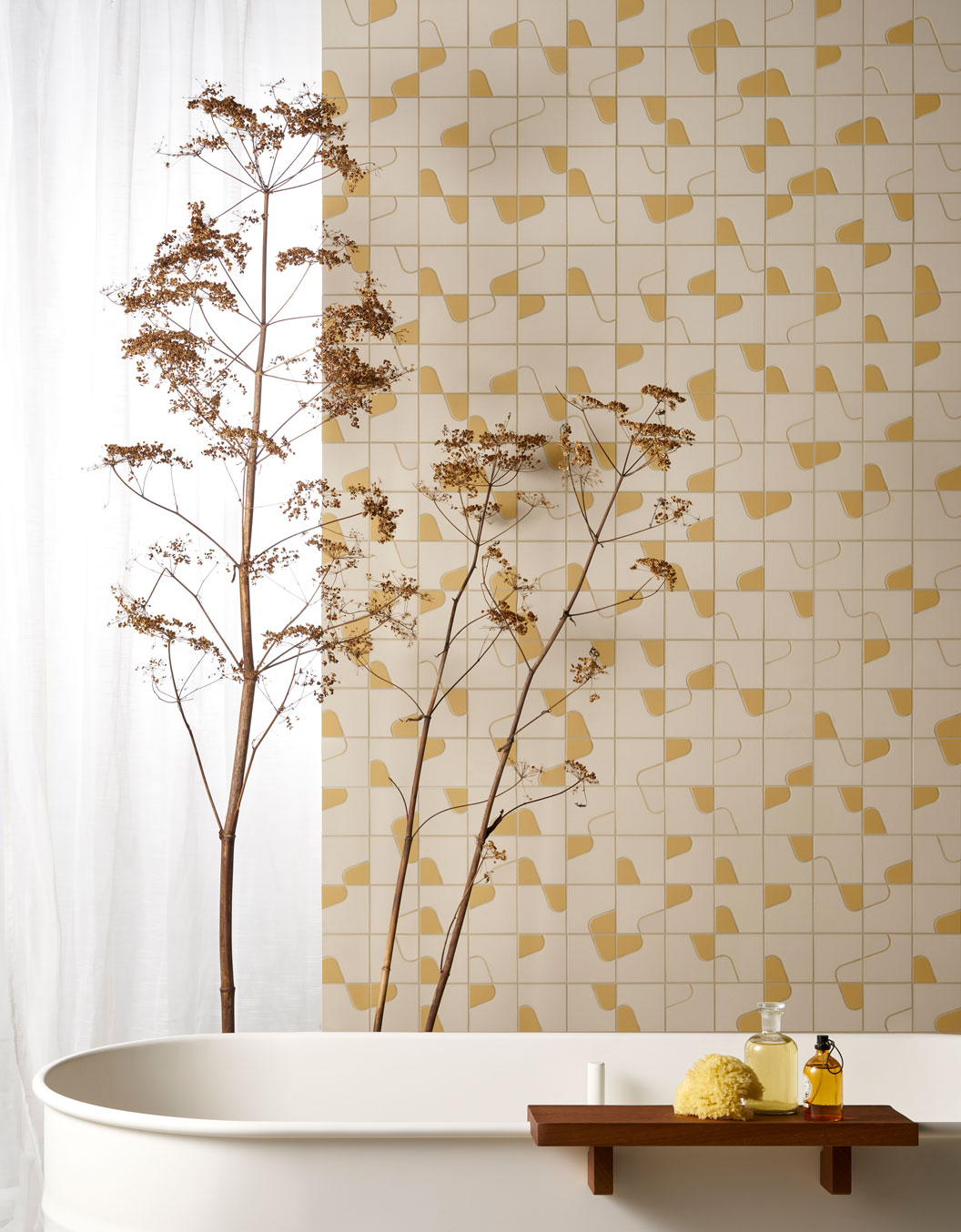 Jointed, designed by Massimo Nadalini, is a collection that goes beyond the traditional mosaic concept.
Each 5×5 cm tile is engraved with a graphic motif that serves as the basis for five different types of decoration. The random arrangement of the subdivided tiles transforms the surface into a complex variety that varies according to the way the sheets are installed.
Jointed offers infinite combinations and becomes a valuable tool for architects and interior designers who wish to highlight the architectural and spatial features of an interior.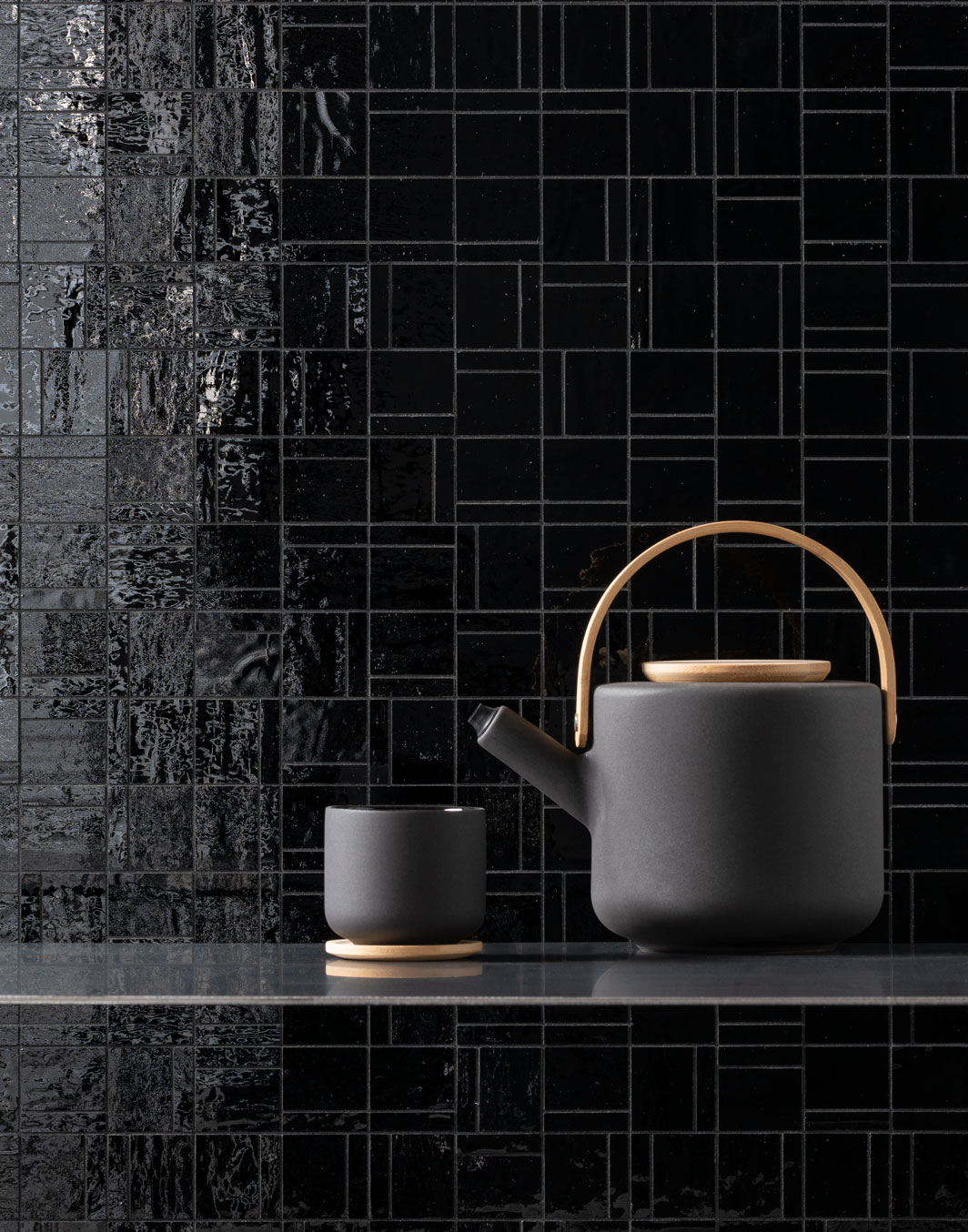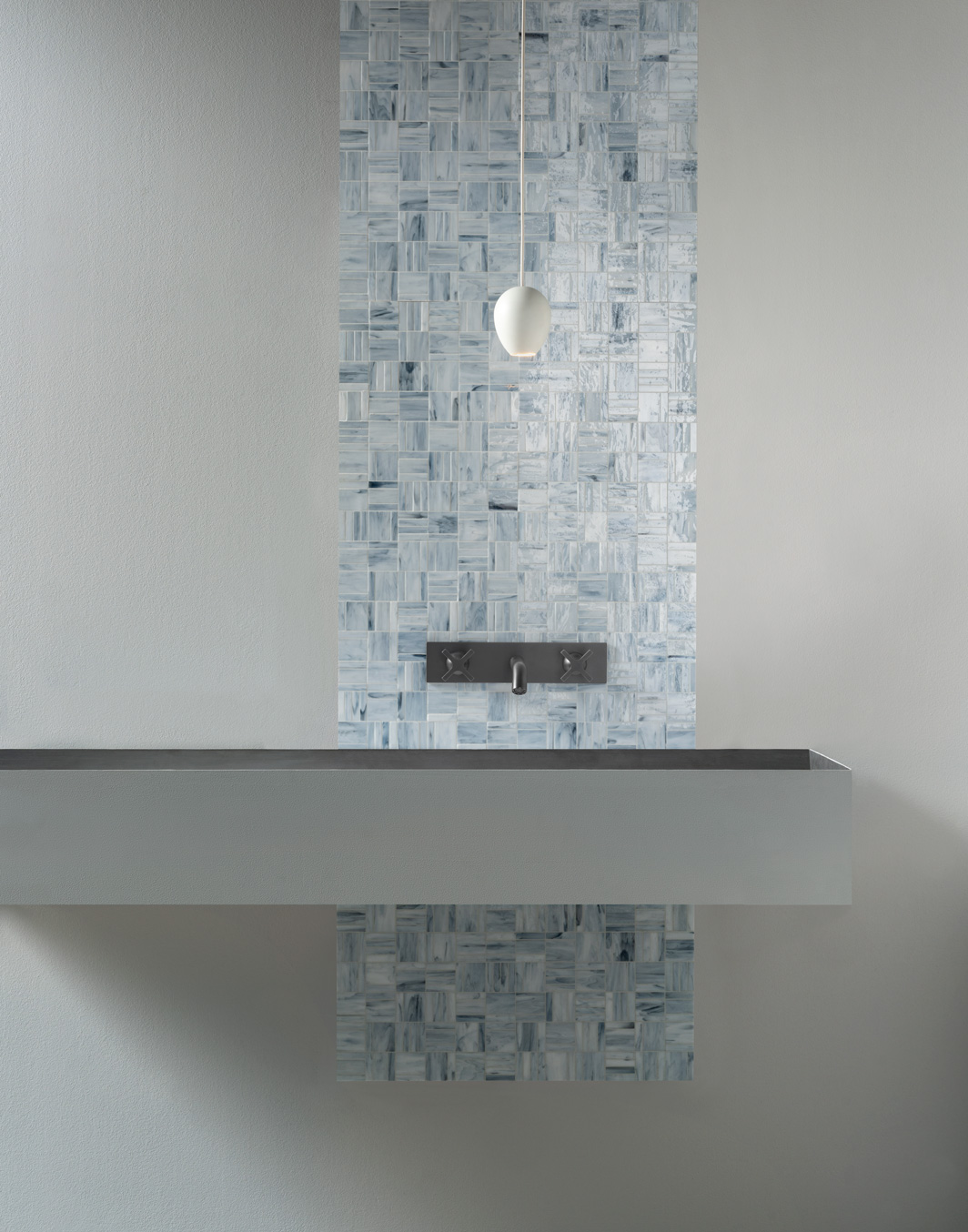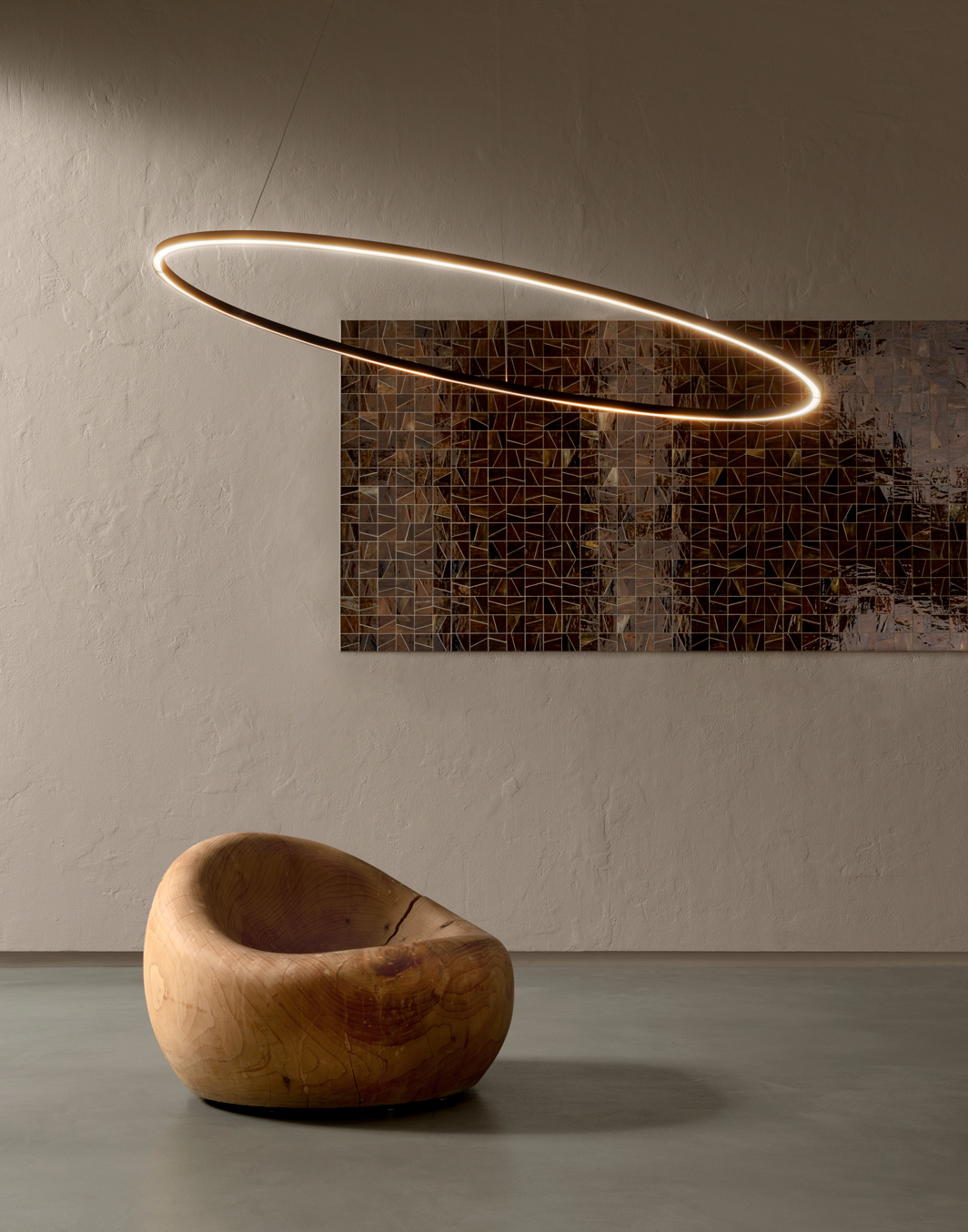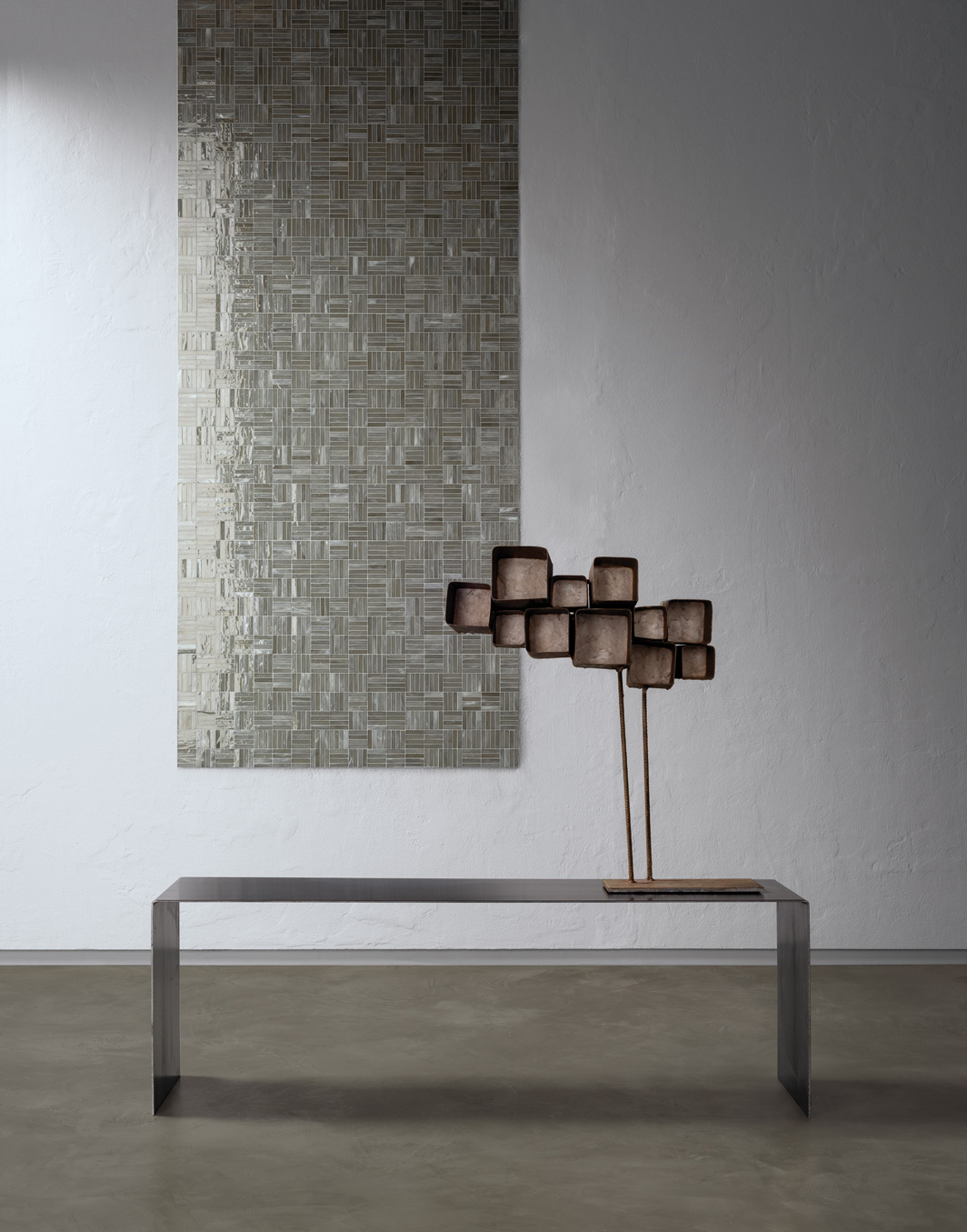 The Diamond collection is an ode to pure and elegant geometric shapes. It evokes the architecture of places of worship and references to modern architecture.
The color palette and grout mixing possibilities make this collection truly unique. Diamond demonstrates that mosaic is not just decoration, but can also shape the surface itself and create a rich visual experience.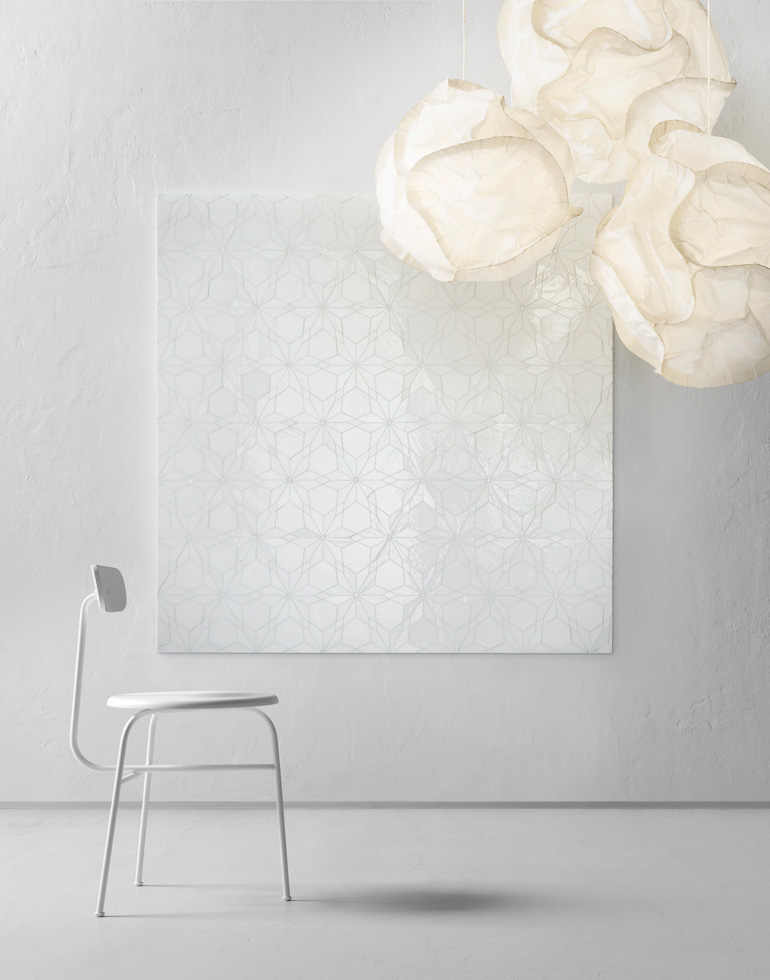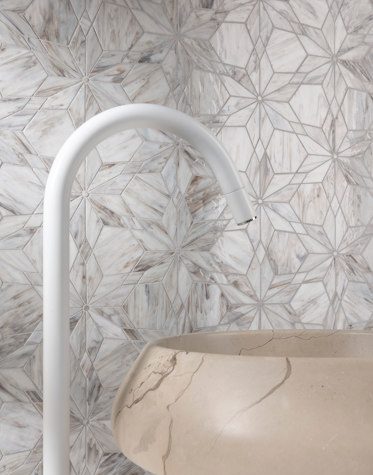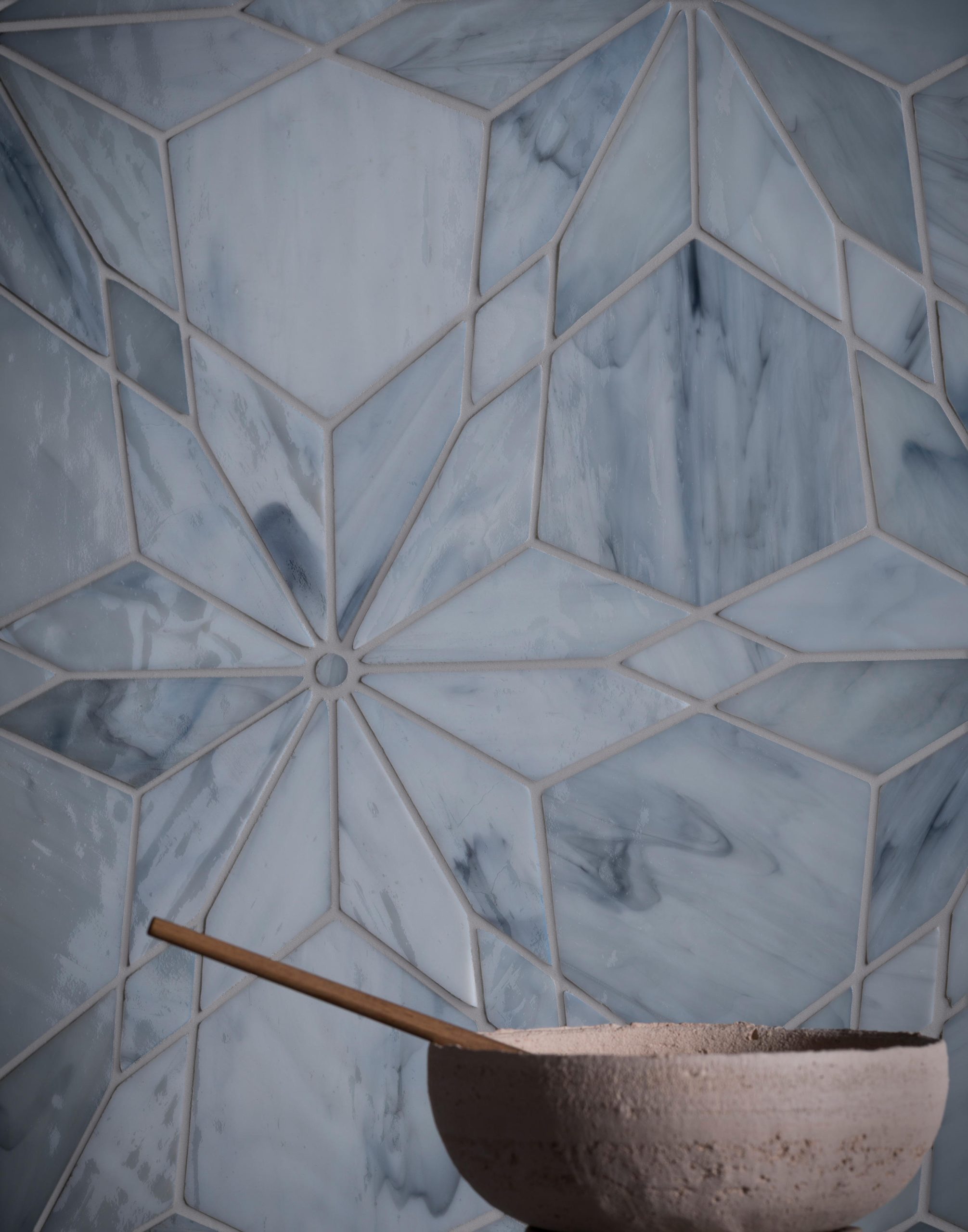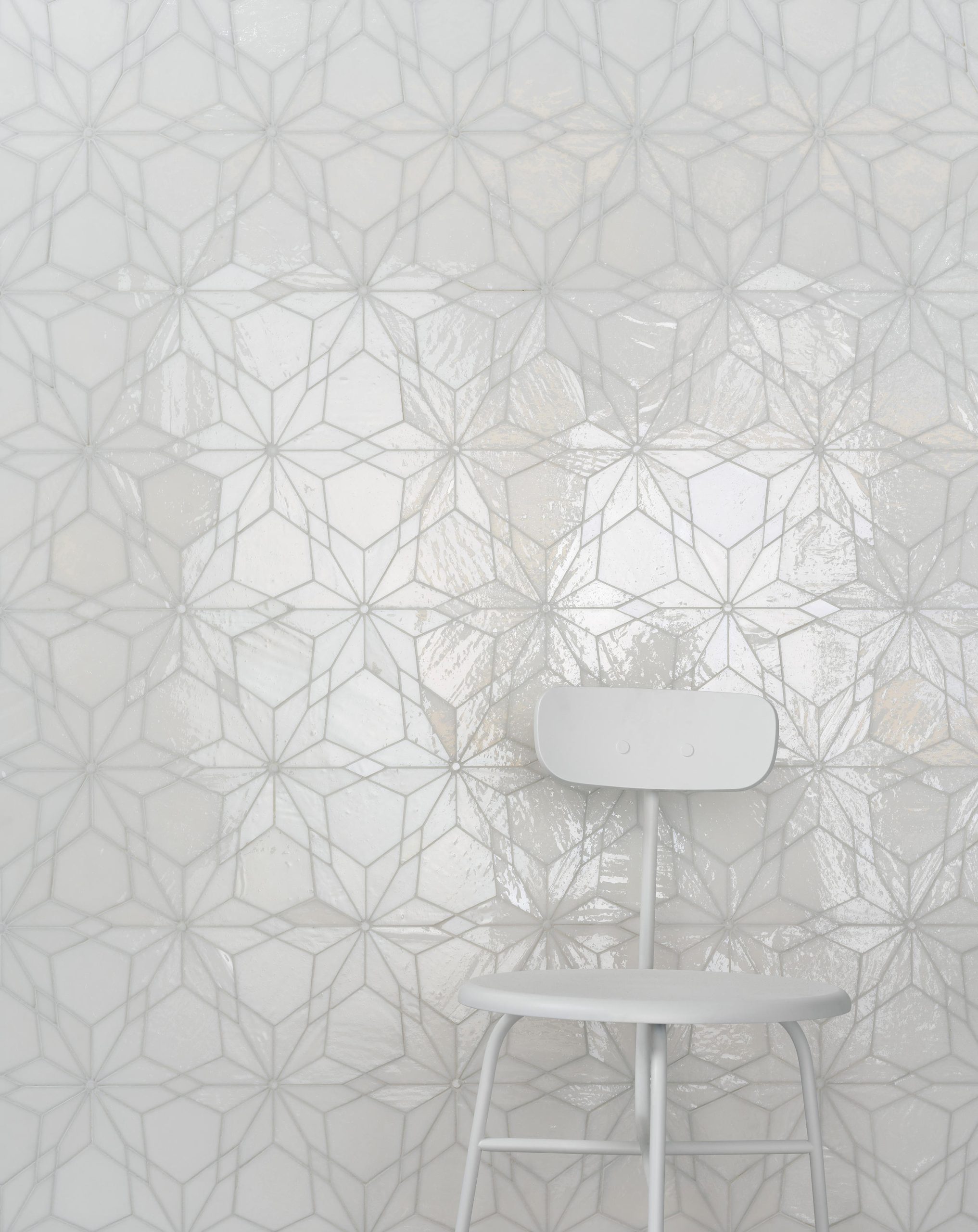 At Gomila Cerámica, we are excited to be able to offer these exceptional Mosaico+ collections.
Each stands out for its innovation and ability to transform spaces into design masterpieces.
If you would like to explore these collections or have any questions, please do not hesitate to contact us.
We are here to help you find the inspiration and materials you need for your most demanding design projects.
Write to us, call us at 971 732 343 or visit our facilities so we can advise you and accompany you in your choice.