At Gomila Cerámica, we are proud to collaborate with ONIX, an undisputed leader in the world of vitreous mosaic. ONIX has risen to become the world's largest glass mosaic tile manufacturer in record time. Its success lies in its commitment to innovation, sustainability and quality in decoration.
Innovation and Technology
ONIX has established a benchmark in the industry through its constant pursuit of innovation. The company invests in state-of-the-art technology and continuous improvement of production processes to offer its customers exceptional products. This translates into a wide range of aesthetic solutions that are always aligned with the latest design trends.
Sustainability at the Heart
Sustainability is a fundamental pillar for ONIX. The company embraces an unwavering commitment to the environment, people's health and energy efficiency. Its vitreous mosaics, which contain 98% recycled glass, are a testament to its focus on the circular economy and reducing CO2 emissions. In addition, ONIX uses recyclable packaging and produces solar energy from its own facilities.
Commitment to Quality
ONIX's dedication to quality is evident in every product they offer. Its vitreous mosaics are a high-performance option for indoor and outdoor spaces. They offer exceptional resistance to humid environments, no porosity and durability to temperature changes. In addition, they stand out for their hygienic, antibacterial and easy-to-clean properties.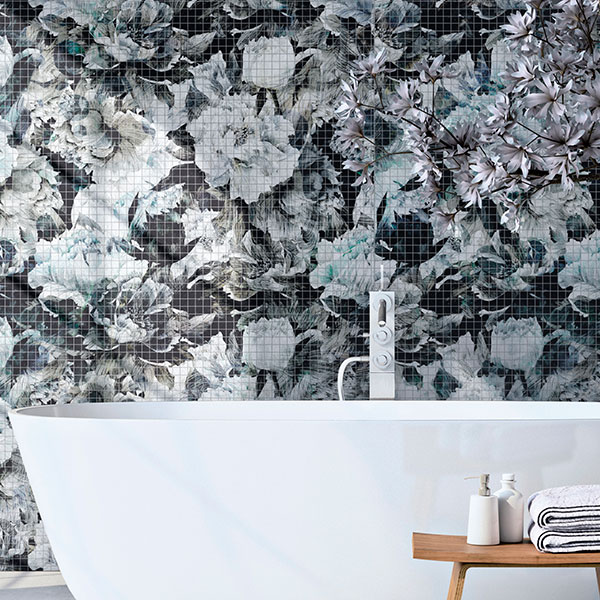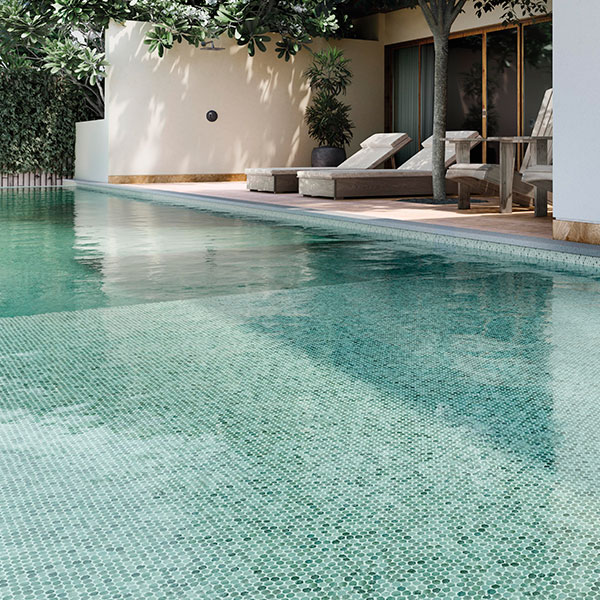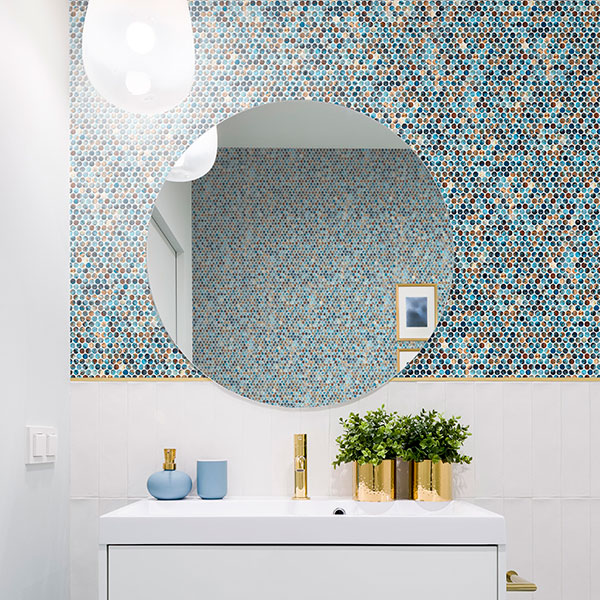 The ONIX Penta collection is an expression of creativity and versatility. Its 50×50 mm square mosaics are available in a wide range of colors that evoke natural elements such as the sea, corals and volcanic landscapes.
These mosaics are ideal both for lining swimming pools and for decorating wet areas, walls and other spaces. Thanks to their moisture resistance, non-porosity and ease of cleaning, they are perfectly suited to a variety of projects.
Some examples within the Penta collection are designs such as the Penta Carel, which is inspired by the texture of the sea, and the Penta Bora, designed especially for wet areas and swimming pools. Likewise, Penta Black Rock Matte vitreous mosaic tile, with its non-slip finish and stone texture inspired by volcanic rocks, offers an elegant and functional option.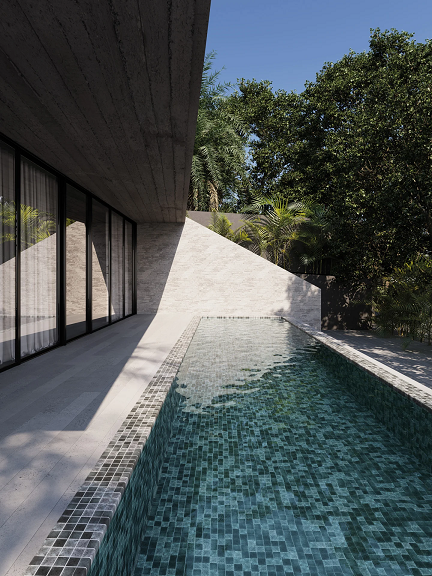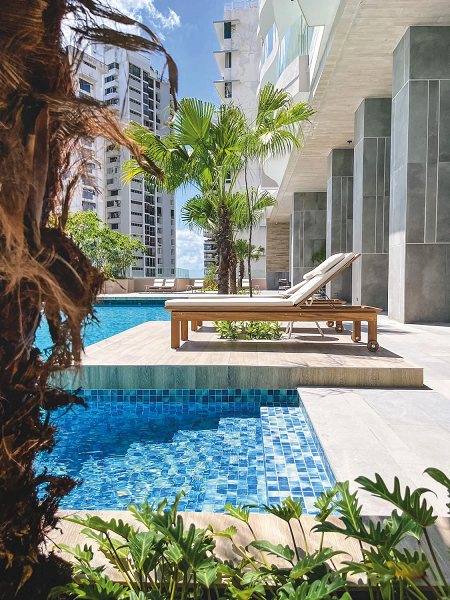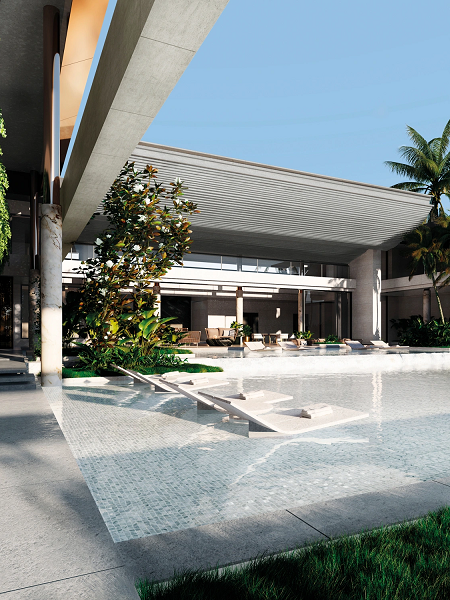 At Gomila Cerámica we value the alliance with ONIX as a supplier that shares our passion for excellence, sustainability and cutting-edge design.
ONIX allows us to provide our clients with solutions that transcend the conventional and align perfectly with the most demanding architectural and design projects.
We are here to help you bring your design ideas to reality.
Write to us, call us at 971 732 343 or visit our facilities so that we can advise you and accompany you in your choice.